Overview
With the FanThreeSixty app, you can send personalized digital content to your fans on gameday and throughout the year. Here are a few examples of the fun and thoughtful content our clients have put together. Check it out for some inspiration!
Pregame hype
Anticipate your fans' needs with info like gameday checklists, starting lineups and venue or ticketing information.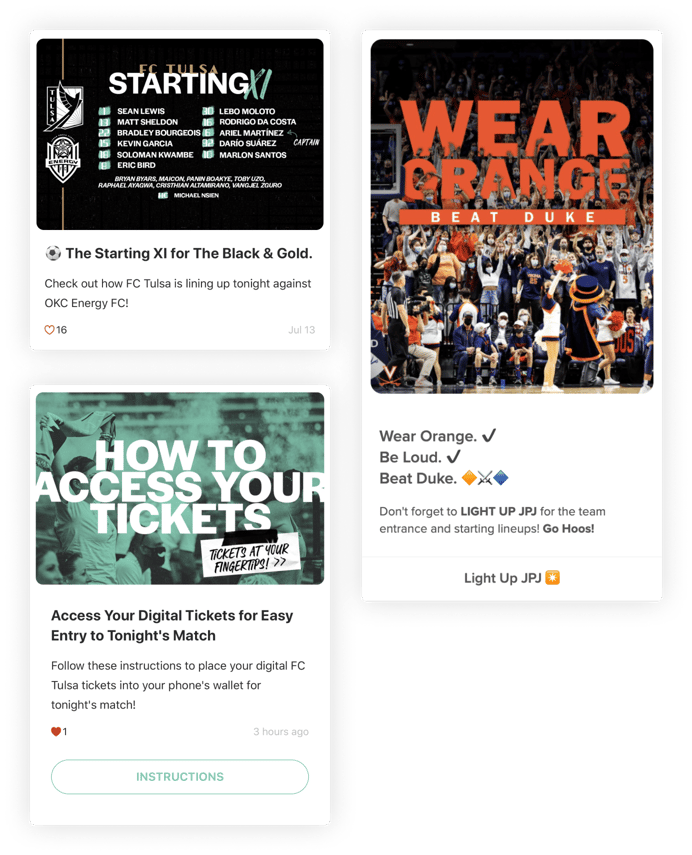 Postgame highlights
Remind fans of the best moments in the game or give them a glimpse behind the scenes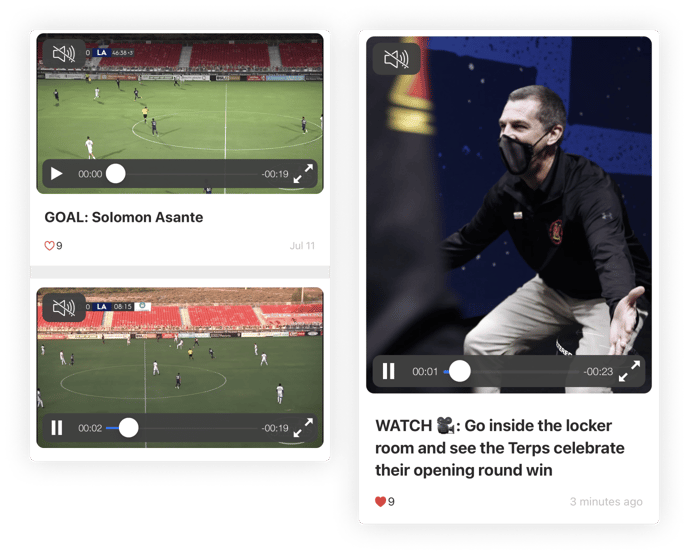 Venue offers
Convert new mobile users into buyers and fill up your stadium with tickets or concession offers in the app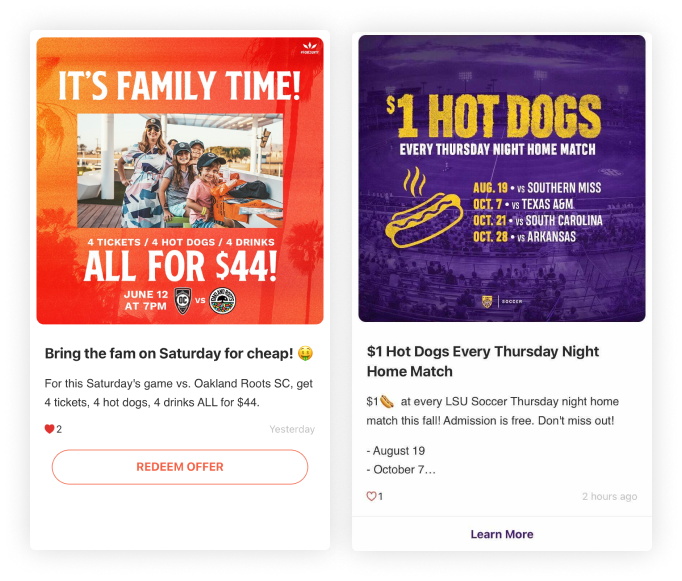 News and announcements
Keep your fans engaged throughout the season and offseason by dropping schedule announcements, jersey reveals and other news in the app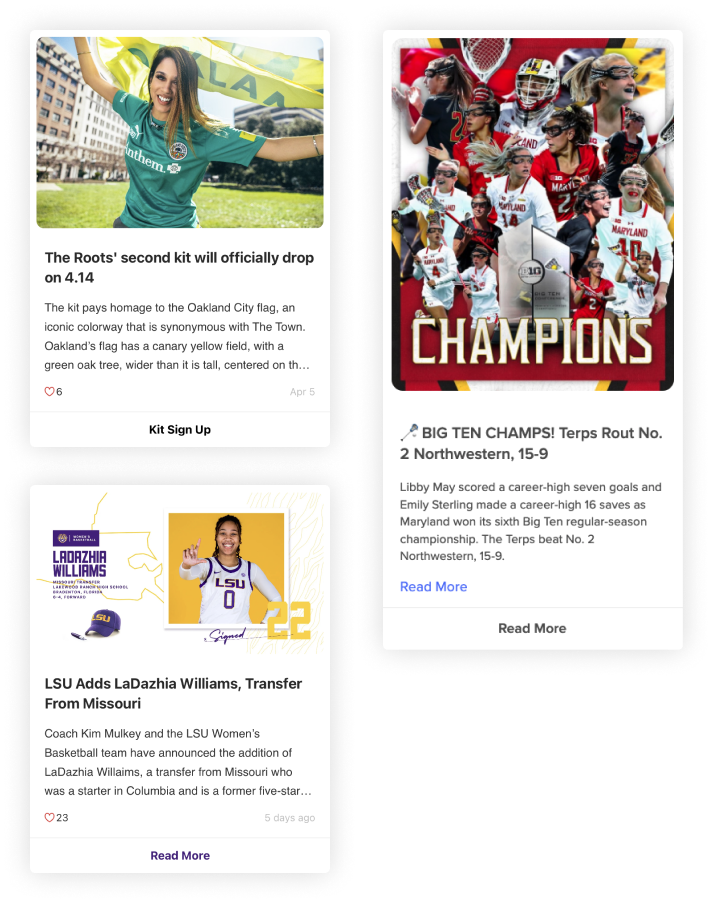 Trivia and pick'ems
Promote some friendly competition with team trivia and prediction polls. You can use FanThreeSixty's retargeting shortcuts to reward the lucky winners!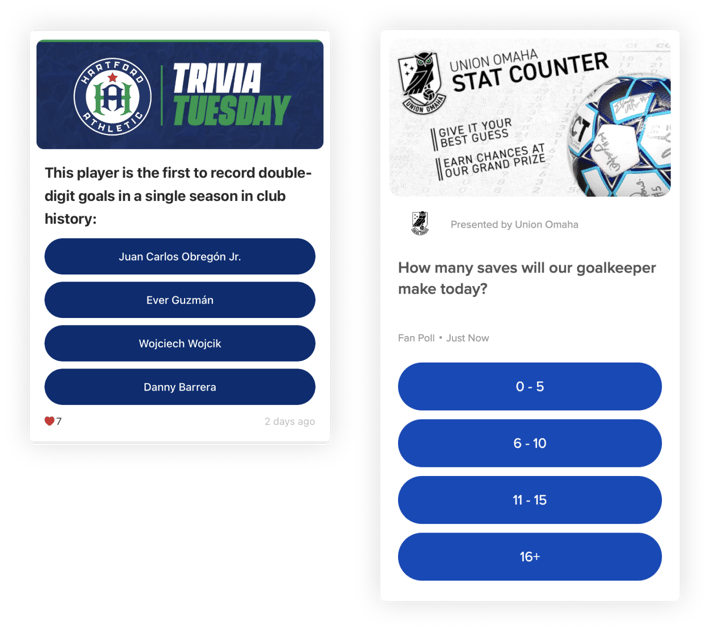 Contests and giveaways
Reward fans for downloading the app or drive new registrations with an offer exclusively for app users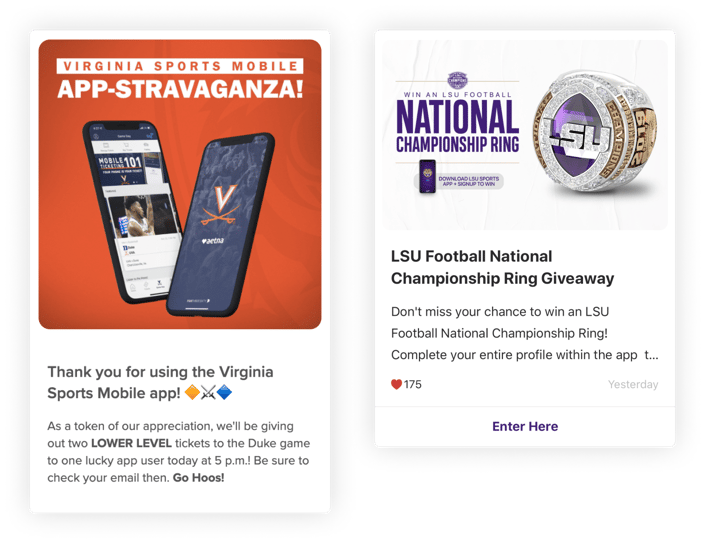 Exclusive app content
Make your app the place to be by dropping content there and nowhere else