Overview
Birthdays are synonymous with gift giving, so it's a perfect time to give your fans something they can't pass up. Additionally, birthday emails & communications offer you the chance to connect with your fans and build loyalty. Knowing a fan's birthday allows you to send them personal and timely promotions... but first you have to collect the data!

---
Why it matters
Salesforce reports that 73% of marketers rate birthday emails as effective or very effective, while a separate study found that 77% of mobile consumers say receiving exclusive birthday or anniversary content "would have a major impact on their brand loyalty."
Birthday emails perform impressively well compared to other email marketing:
Birthday emails get 481% higher transaction rates than other promotional emails
Birthday emails generate 342% more revenue than promotional emails
Birthday emails get 179% higher unique click rates than the average promotional email
Birthday emails generate 342% more revenue than the average promotional email
---
Getting Started
First thing you'll want to decide is whether to run this play with an incentive or not. The allure of a special offer on their birthday will surely get engagement from your fans: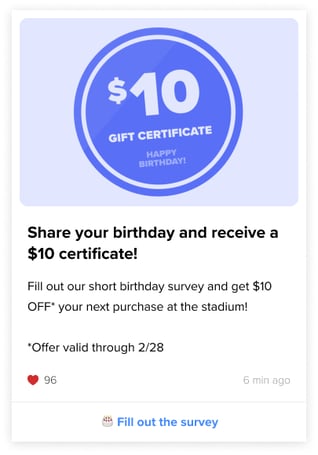 ---
1. Create a form to collect birthday info
Work with your FanThreeSixty Client Success rep to build a form that can collect birthday data from your fans (we recommend using TypeForm). Once built, you can easily use the link to share in an email or communication.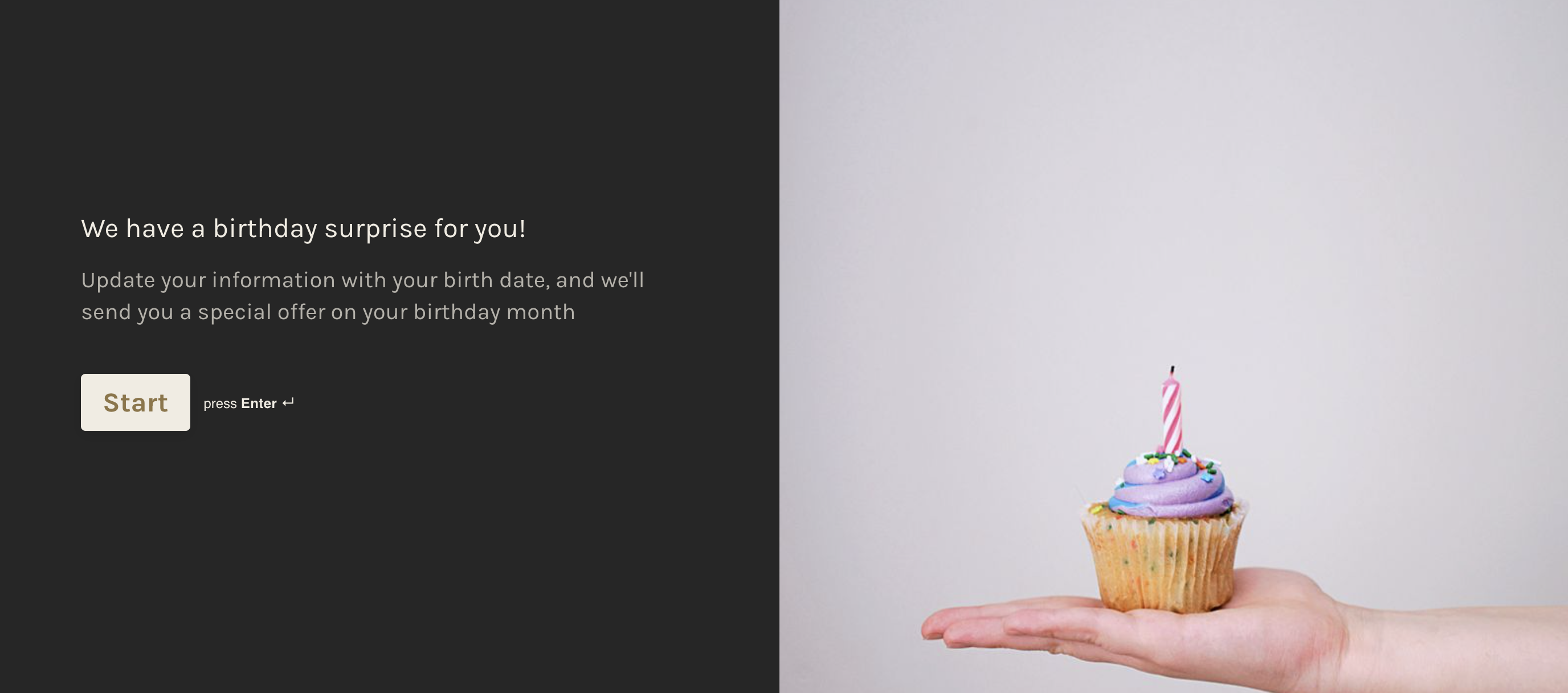 ---
2. Build the Audience
We recommend sending the survey to all contactable fans in your database (via email or mobile app).
You can create a custom audience of all fans with a Valid Email:

Or for mobile content, you can create an audience of all fans with with a Profile Source of "Mobile: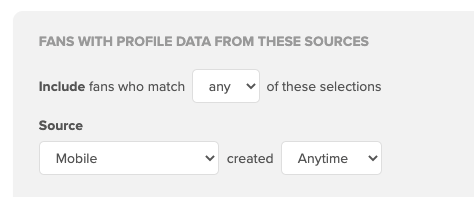 ---
3. Send your communications
Get started collecting those birthdays! Share your survey and watch the responses roll in.
If you've used FanThreeSixty to send the email or communications, you can monitor the click rates on the details page:

💡
Tip - Consider using fun and creative push notifications! They usually get the best fan engagement.
---
4. Importing your data
In the platform, click on Data Manager under your initials and then click Import File. Complete the upload by following the prompts. Make sure that you include an email for each fan so they can be matched to their profiles appropriately.
💡
Tip - Once you have plenty of birthdays collected, you can run this play to surprise fans with a special birthday gift!